Kytchen Boosts Sales by 63% with Deliverect and SumUp Integration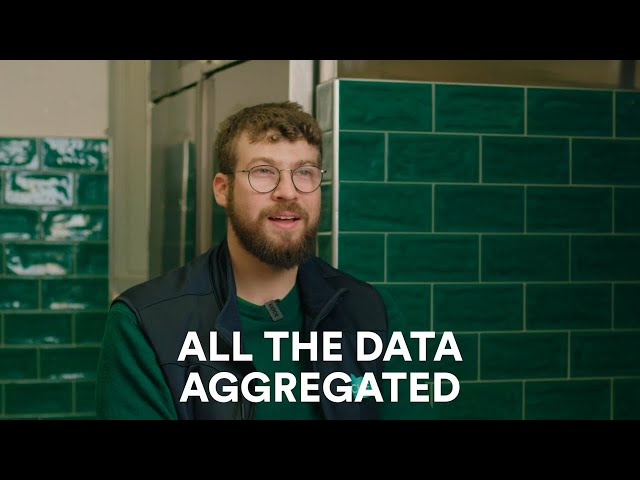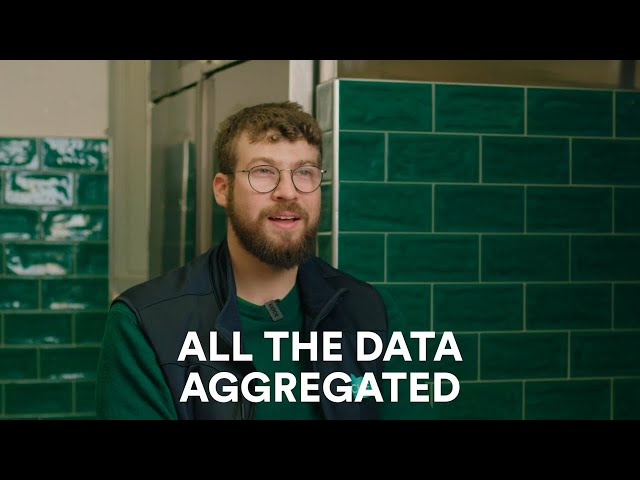 -96

%
Failed orders reduction
— Rami Salhi, Co-founder, Kytchen
"Using the data obtained from the Deliverect and SumUp integration, we can analyze market trends and choose the best growth option for Kytchen."
Until a few years ago, Italian food delivery was the undisputed realm of pizza. Since the pandemic, the culinary offerings have significantly broadened, and even the most skeptical restaurateurs have had to admit that it was not a passing phenomenon. Rami Salhi and Muad Akkari, the founders of Kytchen, were not among them and rolled up their sleeves to bring the first ghost kitchen to Rome.
Rami and Muad bet on a flexible business with lower entrepreneurial risk than other restaurant models. Their experiences abroad and pandemic-related closures were the triggers. According to Acumen Research and Consulting firm, the ghost kitchen market will reach $373 billion by 2030.
Their business model is much more than just a ghost kitchen —which is more complex—. Kytchen's hallmark is ongoing coaching; they provide monthly consultations to partners to make the most of all online opportunities.
Kytchen: The Best Restaurant Brands at Your Doorstep
Home delivery is in great shape in Europe, and the numbers bear this out: in 2022 alone, turnover hit 1.8 billion euros, marking a 20 percent increase over the previous year. Increasing offerings, competitive rates, and public curiosity have created a favorable environment. This aspect has not escaped Rami Salhi and Muad Akkari, Kytchen founders' eyes.
The creation of their ghost kitchen dates back to 2021.
"Ghost kitchen" is a term that identifies an increasingly popular trend in Europe: creating true restaurant coworking spaces that take advantage of scale economies to cut costs and bring recipes from selected brands to more neighborhoods and customers.
As per Kytchen, their operations are located at 23 Via Bellinzona in Rome's upscale Trieste district. 
This area of the capital proved to be perfect for starting such a business, so much so that today Rami and Muad's venture offers dishes from restaurants such as Lievito Madre, Panizzo, and Greeat. After two years, their business is ready to take off, and the stated goal is to open new ghost kitchens in Milan, Bologna.
No digital? Chaos
In the early days of their entrepreneurial venture, Rami and Muad relied on old-fashioned methods: they used no digital tools and relied only on the cooks' experience. The result could have been more precise; having to manage 5 kitchens with 4 different delivery aggregators, they found themselves overwhelmed by a sea of orders coming in from as many as 20 sales channels.
At peak times, cooks neglected the stove to handle a high order volume. The result was reflected in poor order management, a significant failure rate, and increased staff stress.
Reducing business risk is one of the strengths of ghost kitchens, along with effortless scalability and higher profit margins. However, the mechanism must be well-oiled and only be done with a proven partner.
"Ghost kitchen" is a term that identifies an increasingly popular trend in Europe: creating true restaurant coworking spaces that take advantage of scale economies to cut costs and bring recipes from selected brands to more neighborhoods and customers.
Rami Salhi, Co-founder, Kytchen
"Before the integration with Deliverect and SumUp, We had problems with order reliability, late and missed orders. Today these problems are gone."
Deliverect: The End of The Clutter in the Kitchen
SOLUTION
Once the Kytchen team realized that running a ghost kitchen with an analog system was impossible, they turned decisively to digital. Deliverect's expertise was crucial in this transition, ensuring flawless onboarding. From that moment, the experience was effortless for the entire team.
Onboarding can take less than a week
A training phase at the working level must accompany any paradigm shift. According to industry experts, effective onboarding lasts 90 days. In the first three months, new employees —or, in this case, previous employees trained to use our platform— acquire the skills they need to do their jobs to the best of their ability.
Onboarding is undoubtedly one of Deliverect's strengths. In Kytchen's case, we worked closely with the Capitol ghost kitchen to ensure a smooth and efficient transition with minimal disruption in business operations.
Deliverect's onboarding process is based on three pillars: adaptability, personalized assistance, and speed of response. We know how difficult it can be to change an established model while your day-to-day work continues undaunted. That's why our customer service team is always by your side to resolve concerns and problems whenever they arise.
Rami Salhi, Co-founder, Kytchen
"Customer service consistently provides exceptional support beyond onboarding. Whenever we need help, the support teams are available and quick to respond, offering clear and effective solutions that enable us to optimize operations and grow our business."
Get your online orders integrated to SumUp POS
Deliverect has partnered with SumUp POS to build a reliable two-way integration so you can manage your online orders from a single point-of-sale with ease.
Deliverect Snooze: Why Sometimes Less Is More
The Deliverect Snooze feature allows you to change the availability of one or more products simultaneously.
If a product is unavailable, you can easily remove it from the menu, and once the missing ingredient is restocked, reactivating it is a breeze. Additionally, you'll find detailed tutorials – complete with helpful images – on our site to help you turn theory into practice.
"Thanks to Deliverect's Snooze feature, we prevent customers from placing orders we can't fulfill, avoiding frustration and negative reviews."
—Rami Salhi, Co-founder of Kytchen.
Deliverect & SumUp: The Partnership That Simplifies Everyday Operations
SumUp is a portable reader that lets users accept electronic payments quickly and securely. The device is smaller than a traditional POS and connects to Android or iOS smartphones via Bluetooth or uses the smartphone's data connection. Here are some of the benefits it provides
No fixed fee: To use SumUp's POS, you only pay a per-transaction fee of 1.95 percent (even for international cards).

User-friendly: Registration is straightforward. Within a few minutes, you can start accepting your first payments.

No strings attached: If you're unsatisfied with the service, you can cancel anytime at no additional cost.

Tip option: A convenient feature, especially for those accustomed to carrying little cash.

Periodic reports: Access daily, weekly, and monthly information to help you track all your transactions.
Thanks to the partnership between Deliverect and SumUp POS, you can manage all online orders from a single point of sale, eliminating any manual entry.
Rami Salhi, Co-founder, Kytchen.
"Deliverect has made integrating my business with various delivery platforms easy, making them all available on SumUp Cassa Pro. The integration process was simple. The platform enabled me to simplify operations and manage all from a single dashboard."
The Numbers Don't Lie
RESULTS
The adoption of Deliverect and SumUp has been a game changer. Streamlined and efficient management has reduced the number of failed orders by 96%. The co-founders noted that in January of this year, they had only one failed order, which was quickly resolved thanks to the automated alert system.
Overall, in 2022, Kytchen recorded a 30 percent growth over the previous year. This is just one of the many positives. No less substantial were the overall increase in orders—an extraordinary 55.7 percent in just 12 months—and the increase in the average basket size —up by 7 percent—.
Last but not least is the average order preparation time. While it previously stood at 25 minutes, it is currently around 10.
-96

%
Failed orders reduction
Rami Salhi, Co-founder, Kytchen
"Deliverect and SumUp, have been instrumental in the growth of our business. The average customer shopping cart has increased by 7%."
Get started now!
Get in touch for a free demo with one of our Deliverect experts, or create an account and see how you could start streamlining your online orders.